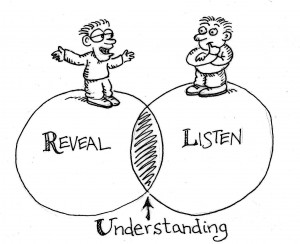 During my time running Autcraft, I found myself constantly teaching people things. I taught children how to work together, how to be a friend, how to play the game, how to deal with bullies and so much more. I also found myself teaching adults as well. How to play the game mostly but also how to cope with troubling behaviours, how to extend their patience level and even how to switch a system which focuses on punishments to one that focuses on positive reinforcement.
The biggest thing though, the number one thing that I found myself constantly having to teach, reteach, remind and reinforce over and over and over again was, what I feel, the number one single most determining factor in the success of the server… communication.
When a player (child or adult) did something wrong such as swear, lash out, destroy someone's property or quite literally anything else, it was my job to talk to them. Communicate.
I needed to find out why they did what they did, what they were thinking in doing it, what they hoped to accomplish and if they understood why it wasn't ok. I had to explain why it's not allowed and how it affects others around them. I had to reach an understanding. Communication.
Time and time again though, I'd have to remind the adults on the server of the same thing. The parents, the autistic adults, the SrHelpers and even the other admins. When patience levels would dwindle, when a behaviour became a repetitive situation… the desire to even try and communicate would grow less and less. But it was always crucial. It was always imperative.
Only through understanding the motives, the thought process and the intentions would we truly be able to understand the person and only then could we explain why it was wrong, or misguided or not appropriate.
Nine times out of ten, once we could see from their point of view, we could understand how they came to behave in the way that they did. And when that happens, a mutual respect is achieved. A bond is formed. You get them, they get you and they feel more comfortable with you as you actually take the time to "get them."
This offers benefits for both parties. The person trusts you more and is more inclined to open up to you and come to you next time as they're no longer afraid that they'll just get in trouble and they know that you'll take the time to understand them next time too and likewise, you yourself gain greater insight into why people do what they do, you learn to put aside your judgments and assumptions and you learn to keep calm and use your kindness and compassion to get to the truth.
Most problems I encountered were built on a foundation of assumptions, jumping to conclusions or simply not taking the time to understand, or worse, not caring too.
As people learned to take the time to talk, not just talk but to communication with the intention of understanding, everything just ran better and better. Players played together better. Staff managed the place better. Players felt more comfortable and open to approaching us.
Above all else, communicate. Take the time to understand. It's not just a lesson for the children, it's not just a lesson for the players, it's also a lesson that many adults, parents and even the staff have had to learn… myself including. It's also not just something you learn but something you get better at over time.
If you can take the time to do this, and keep doing it, all other pieces just fall into place.