When I started Autcraft, I did so to help out the parents on social media that cried out for someplace that their autistic children could play together without the fear of bullying or torment. On June 23rd, I told a small number of those parent and within two days, I received over 750 emails.
That was when I realized just how big this bullying problem really is.
Since then, Autcraft has kept thousands of children safe from bullies. But that's not all. That's just the start.
Children came to the server shy, scared and unsure of what to expect. Many didn't speak in public chat for quite some time. You could say that it went as most people would expect of children that struggle with communication and social structures. Anxiety, fear and shyness were the foundation that most new players started their experience on the server with.
What happened from there is truly amazing.
The players opened up to each other. They supported each other, they shared with each other, praised each other, encouraged each other and lifted each other higher. They did these things because they knew that there would be no one there to push them back down again.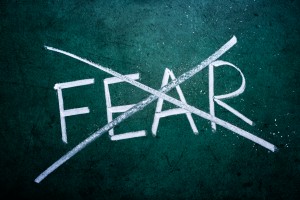 For the first time in their lives, they were free from the burden of fear. No longer afraid to be bullied or judged or embarrassed or even to fail, these kids felt safe enough to share who they are, what they like, what they think and they even felt safe enough to make mistakes. They weren't afraid to spell things wrong or to say the wrong thing. They weren't afraid to admit that they were interested in things that people elsewhere might tease them for.
As they spoke up more and more, their reading and writing improved, manners improved, their control over their emotions improved, they worked together to solve problems and learned from each other… the progress that they made baffled their therapists.
Many people credit me for this as I am the creator of the server but the truth is that there are many factors to consider.
Anonymity has always played a big part in how people behave online. But for these kids with autism, it isn't the biggest contributor to their success. In fact, for most that have played on servers prior to Autcraft, their fears only grew. Constant bullying, frustrations and rage often meant that they couldn't even participate much less find any enjoyment. This is why their parents reached out in the first place. It's why Autcraft was created. Their anonymity did not help them there.
However on Autcraft, that same anonymity does help. In the game, they are an avatar. That's it. They don't have to think about the their body language, facial expressions, any fidgeting they might do or people making noises around them. In the game, they're a collection of pixels as are the people they're talking to. There is nothing to focus on nor anything to distract them. The social aspect is narrowed down and streamlined.
The second biggest factor is that I created the server based on a foundation of communication. Anyone caught doing anything wrong will be spoken too. We explain what they did wrong, why it's wrong and better alternatives. Children are encouraged to confess so that things can be fixed and moved on from. They learn that we don't get mad and that they don't have to be afraid of us. They learn that we understand them and if not, that we want to. They become comfortable talking to us because of that understanding and they learn that being open and honest from the start is the best way to avoid having things get worse later. They are no longer afraid of making us angry, they are no longer afraid that they'll be punished and they are no longer afraid to admit that they've been wrong.
So what is the biggest factor towards the success of all of these great kids? Themselves and the community that they've created. This community gets stronger and stronger all the time and it's all in how they treat and support each other. Once the fear is gone and they start working together, nothing can stop them.
Once they are free to share their interests, they find other children that share those interests. No longer being afraid means that they don't feel like they have to fake their interests to either hide or to seem like a desirable friend to others. No matter how much they think others might find their interests odd, there is almost always someone that also has that very same interest. Once they find each other, they teach each other new things and share new things and really start to grow and progress together.
They aren't being taught how to read and write, they are actively trying to get better at it on their own and in their own way. They have a desire to do it because it excites them, because it makes things better for them. Before the server, it seemed like people were trying to force them to learn things they just didn't understand.
I've seen autistic children talk for the first time ever after playing on my server. I've seen countless children make friends for the first time ever after being on my server. I've written letters of reference for children that have gone off to get their first jobs after being on my server. I've seen children become role models and leaders!
All of this and so much more and it's because they're not afraid. That's it. That's all it is. They aren't afraid of what a bully might say or do. They aren't afraid of being teased for who they are or what they like. They aren't afraid of being embarrassed for saying or doing something wrong. They aren't afraid to make a mistake.
When most people think of children with autism or even when they talk to children with autism, the child they think they see before them isn't the true child. The person they're talking to is a collection of fears and anxieties. The child may even simply be doing what they think you want them to do rather than what they'd do naturally. They present to you a facade that hides the real child deep inside. The fear of what you think of them, of how you will judge them and of all the ways in which they might do something wrong… these fears are preventing you from talking to the true child hidden within.
On Autcraft, within their community of peers, friends, supporters, brothers, sisters, in that place where these kids feel safest of all is where I get to see them for who they really are. They are strong, they are proud, they are funny and they are brilliant.
If you want to see real progress, real growth, real education and real happiness, you must remove the fear. If you want to see a child for whom they truly are, you must remove their fear. If you want to be you… you must not be afraid.
When you can strip away that fear, whether you overcome it or push it aside, when fear is no longer holding you back, you stand taller and you feel stronger. When you can do that, you find people that will support you, encourage you, be your friend and be a part of your team.
No matter your race, gender, sexuality, religion, political views or anything else, whether you have autism or not, no matter who you are or where you are in life… when you remove the fear from your life, you'll find people that will join you and together, anything is possible.
Without fear, anything is possible.