Talking with some of the parents that help to run Autcraft, we had an interesting discussion about how some professionals or "experts" still don't see any value in video games because, from their perspective, they are not "real." But what is real? Is it a face to face conversation? How about a conversation via the phone? Or a video call? How about two avatars that represent ourselves that are face to face, talking?
When an expert talks about what is real, they come from the traditional, textbook approach to therapy in which the only way to truly understand and assess a person is via physical observation… being face to face. And many times this is very true. I wouldn't want anyone trying to diagnose my children with anything without having met them at least once.
They're not entirely wrong in that, from a virtual perspective, which is the one I'm most accustomed to, I find that it's easy to almost sort of forget that the person you're talking to is a very real person. When a player is acting out on my Minecraft server or behaving inappropriately, it's easy to lose patience with them or become frustrated with them, especially if it's an ongoing, repetitive behavior. Really though, if we had a webcam on them or were in the room with them to see the innocent looking little boy or girl who's not understanding what they're doing or on the brink of crying… we would approach the situation quite differently. Perhaps our patience wouldn't leave us so quickly. Perhaps we'd better perceive the behavior and thus, the cause and solution for it.
Still though, having been talking to and helping literally thousands of children with autism over the last couple of years, I've come to realize that there is a very real benefit to not being face to face with them. By removing the anxiety, fear and shyness that can come so easily to a child with autism when face to face with anyone, much less a stranger, you can finally get to what is truly real… the child.
All children, especially those with autism, will likely take a very long time (if ever) to finally open up to you and reveal their true selves. Finding a way through their fear or anxiety or even just their desire to please you by saying what you want to hear, it's extremely difficult to have a child reveal their true personality. Some parents are actually still waiting for this to happen from their own children, so what hope does an "expert" have just by insisting that what's real is simply, face to face.
Having a virtual conversation means not having to think about your body language, facial expressions, eye contact, fidgeting, what the other person's body language or facial expressions might mean, you can take the time to choose your words carefully and also you feel more free to just say what's on your mind because… well, as ironic as all of this is… it feels like it's not real! If it doesn't feel real to the child (no human there, no repercussions, no one will ever know), then there's no reason not to do and say what ever is on your mind.
So sure, maybe the experts don't see it as real and maybe those kids don't really see it as real either but for me, the guy in the middle of it all, I welcome that because I can use that finally get to what is truly real… the child's real self.
Why does Autcraft make such a huge difference in people's lives if it's just a game and not real to so many people?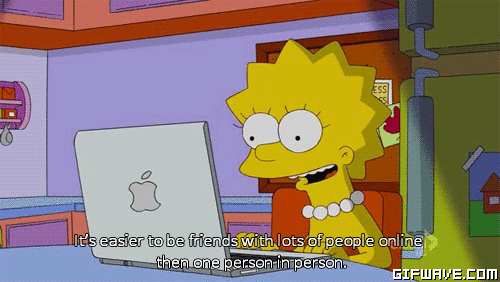 Well, because we all know the value in having someone to talk to. Someone that you can be honest with, someone that makes you feel safe and someone that you know that you can be real with. You can share your fears, insecurities, talk about feeling suicidal or even, talk about the wonderful things in your life, the things that make you feel great that you fear people might tease you for… you can share as much or as little as you wish too because you are in a place where you don't have to be face to face to feel safe. And video games, in my case, my Minecraft server, gives many of these kids exactly that. A not real environment where they feel more real than anywhere else in their lives.
So instead of trying to figure out what is and isn't real, perhaps instead you should be asking which interpretation of real is most important to you.