Let's pretend a study just came out that found out that 1 in 88 people did not have autism. What would the media reports look like? What would be some of the early signs and symptoms?
I imagine it would look something like this:
What to look for
exhibits a tendency to push cars back and forth rather than perform basic geometry
eats everything
places blocks with no regard to shape or color
babbles incoherently at very early age
shows no real interest in any one specific topic, spreading attention all over
sleeps for excessively long periods at a time, sometimes 8 hours straight
smiles for strangers and has no problems with large crowds
Media reports would include:
Epidemic proportions as more and more children are being diagnosed as lacking autism

Government ill prepared, provides little funding and lack of services for those without autism
Company finds great community support as it has seems to have no problem hiring people without autism
Children without autism have trouble fitting in at school, constant disruptive need for socializing leading to lower grades
New medication being tested to help children be less "different" than those with autism
Brain scans show overload of electrical activity in those without autism
Parents insist that insurance covers therapy to help children regain focus and stop being such social seekers
Think about it
If everyone learned what they want to learn, and focused on it, and sacrificed social conventions to indulge their desire to immerse themselves in the fields and subjects they love… those who did not do that would seem quite bizarre. Even, outcasts. Some people would want them medicated.
Just consider, if a class of 30 children had one child that just kept talking while the rest felt a build up of anxiety and unease because of it, that child would be removed and put into a "special" class where they could be with other social seekers.
If a group of 87 people focused so intently on their subject of interest that they became experts in their field, the 1 remaining person that could never decide, that could never focus and could simply never give themselves 100% to one subject… that person would be considered a misfit, a failure and not functional in society.
Another way to look at it
A company seemingly comes out of nowhere actively looking for these "different" people. They need social people that can provide the customer service or sales expertis. And the management have made accommodations for them by setting up social areas for them go that would not disturb other workers. By allowing them breaks and leaves of absence if they really need it since they aren't as dedicated and focused on their work as everyone else.
That company would be in the news and heralded… a bright light in an otherwise impossible society of ill equipped corporations that neither accommodate nor want anyone that doesn't fit their mold.
On the internet, there would pictures of people around a water cooler, smiling and talking with inspiring captions about how they just do what they love, no matter what anyone thinks, no matter how much they don't fit in, because we love them, no matter how society sees them. We'd be asking for people to just accept our children no matter how foreign they seem, no matter how bizarre they may look standing on the street talking away and waving at people for no apparent reason.
Role reversal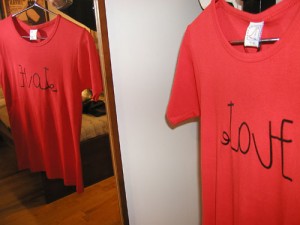 All of this and it's only because there is 87 and then there is 1.
But if you are reading this and nodding your head, or any single piece of any of this has you chuckling or thinking "that's true", you have to realize that all it took to do that was reversing the numbers.
So let me ask you… what really is the meaning of "normal?"