I thought I'd change things up a bit with this post, rather than writing about Autism itself, I'd answer a rhetorical question I get a lot. Yes, I know rhetorical questions aren't really meant to be answered. But in this case, I think it makes for a good blog post.
What is so different about your blog?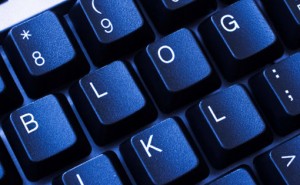 The honest truth is that I'm really not that great at writing, as some people continue to try to convince me. It's just that I always try to keep some key things in mind as I write, which has come to serve me rather well.
Here are some basic rules that I try to follow:
Never assume the reader knows me or my children
I treat every single post as if it's the first post that the reader has ever read of mine. I do have a lot of subscribers and other returning readers but I also have to keep in mind that every single day (hopefully), there will be new readers too. That means that this blog post right here is being read by someone that hasn't read a single word from me before today. Maybe it's you! Welcome.
I sometimes allude to a bit of my back story and will often put in links to previous blog posts that covers that back story more in depth. That way, if someone already knows it, they can skip it and if they don't know, they can either go and read it for more info or they can just skip it, being satisfied with the small bit I shared.
It also means that not every single reader knows my boys… so I always make sure to add in a little about them each time I mention them. For example, Cameron (6yrs old, has Autism) and Tyler (3yrs old, without Autism).
This way, a very short and little burst of info and presto, people now have what they need to know as they continue reading from there… whether it just be the rest of this post or any new posts they may read of mine from here on out.
"Never" and "Always" are two words you should always remember to never say
It's a funny sentence but in this case, an accurate one. In the world, especially the world of Autism, there is no "never" or "always."
No thought, feeling, experience, belief or anything else is 100% consistent for all people that will read what you write. This is especially true when you hit hot button topics such as person first language or vaccines.
But it's also true on even the most trivial and mundane of topics as well. You could write about something cute your child said or did and the moment you try to suggest that everyone would feel something, or no one would think a certain way…. you'll find yourself being corrected.
It's much easier to simply assume that absolutely nothing… and I mean nothing… is going to be a mold that everyone fits into. No treatments, no symptoms, no experiences, no thoughts… nothing.
Be careful to use "some" or even "most"… and when you do, add in "in my opinion" or "in my experience"… because, if you were to be honest, that is the truth. When you make assumptions for others, you do it based on what you know, in your life. So maybe, in your experience, most people would do or say something, but that doesn't make it true of all people… right?
Also, keep in mind that people with Autism, especially children, are not all Aspergers or HFA (high functioning autism)… and likewise, don't assume that all parents have children that are non verbal, unable to toilet train or other "more severe" effects. It's easy to get caught up in our "own little world" but as we right, we have to ensure that other parents can either still relate to what we right or to understand what position it is that we're writing from.
You're not writing a book
This encompasses a bunch of tips… first of all, keep in mind that if you're primary target audience consists of Autism parents, as mine does, chances are they don't have a ton of time to devote to a blog post. In fact, yours is probably just one of several that they'll be visiting today. So keep it to a reasonable length unless you're writing something really really important.
You might not think you need chapters, since it's not the size of a book, but that doesn't mean that you shouldn't section it out. Take this post as an example… I could have put all of these tips into bullet points and then plowed out a big wall of text to go over them, but sections just makes far more sense. A reader likely doesn't have all the time in the world and will have to skim your posts quite a bit, so you might as well make the job easier for them.
Even if you don't feel the need for sections, you should still keep in mind that as a blogger, you do have other tools at your disposal. Such as making important points bold and using italics sometimes as well never hurts. Most of all, if you do find yourself staring down a big wall of text, maybe you should try splitting up your paragraphs a bit more.
I like to split up thoughts into different paragraphs, even if they're just sentences. If I read it out loud later and find that I take a breath and start a new train of thought, I break up the line so that visually, the reader will be able to do it naturally.
Other general blogging tips
Aside from the things I've mentioned, I also follow other general blogging tips that you will likely find on just about any blog about blogging… regular updates, lots of proof reading, writing about what I know… all that juicy goodness.
There's 2 other things that I do that have been invaluable…
1. I tend to get ideas from other people, whether it be conversations, other blog posts, comments or just about anything… one idea I had was from an off topic remark on a home and garden show! When that happens, I quickly go to my blog and start a new post with the general idea of the post and save it to a draft. Having the WordPress mobile app on your phone or iPad is especially handy for this.
Chances are I don't have time to write it just then and there… so a draft comes in really handy. This is especially handy when I find myself without ideas later… when my blog is needing a post, due to lack of updates, and my mind isn't coming up with ideas, I can hit my drafts and find some good topics that I never got a chance to return too.
2. Sometimes as I write, I find that my blog post just isn't turning out how I'd like or I'm simply not happy with how I'm wording things and know that it won't be as well received as it should be.
When this happens, I hit the "Save Draft" button and call it a night. Not only have I found no harm in sleeping on it.. but most of the time, almost every time in fact, I find it hugely beneficial. When I return to it later and read it back to myself, it comes to me so much easier.
It may mean putting off a blog post a day, or maybe even a while if you just don't get back to it for a bit… but that's ok. It's always there and it's always usable.
For what it's worth
Now, all of this I share knowing full well that it's a take it or leave it post… I am not an expert, I have not been doing this for decades or anything. I don't even have all that many readers, in comparison to many other blogs.
These are simply the methods that I use. They've served me well in the past.
If you have any more thoughts or tips that you use, please feel free to share in the comments. I'm always eager to learn and improve!