There are a lot of discussions all over the place about non-disabled parents of disabled children, disabled parents of disabled children and those that are disabled without disabled children… who can and can't understand what, who can and can't advocate what, who's voice holds more weight… on and on and on.
These things will be worked out over time, hopefully all mutually agreeable and beneficial… a world of peace, love and happiness for all on the horizon.
However, those not being discussed, and I think really should be, are the care givers.
Not part of a community?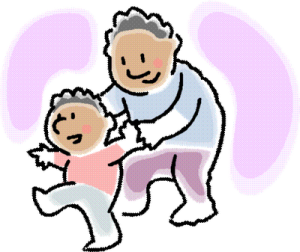 One day, discussing Autism related issues on Twitter, a woman replied with a rather insightful comment and then was quick to apologize, as she really had no place to get involved in such a discussion.
You see, she is not autistic nor does she have any children with Autism.
What she does have is an amazing amount of love and wisdom within her that had, for the most part up, until that point, been quiet.
As a woman who has cared for many children with Autism and continues to care for children with Autism, she does not feel as though she is a part of the Autism community.
She reads all of the books, the studies, blog posts, she attends seminars and even went to school specifically to do what she does… but she feels that she has no voice because it's not her place.
To me, that's not just a shame, that's a tragedy.
What one has vs what one does not
You see, I have a great deal of respect for those with Autism and those who have children with Autism because they have a lot thrust on them against their will. They are kind of thrown into the deep end of a life that they likely didn't expect and may not even want (some of them).
They are forced to educate themselves, to research everything they can… they even have to learn to love themselves in ways that many people don't.
I'm talking about both the parents and the autistics themselves. It's a struggle for both. It's big, it's scary and it's wonderful too… it's different for everyone but it's big all the same.
Care givers (most of them) don't have that. They don't have the life changing diagnosis for themselves or their children. They don't have that cycle of denial, acceptance and all the other emotions and epiphanies that many of us have.
A care giver has to want it, they have to love and they have to need it.
For many parents and even autistics, this will likely be a very foreign concept as most people would never want it, much less need it.
But these care givers do. They do the research and the seminars, they do the schooling and the reading because it is what they want to do and it's what they love to do.
When it's not you…
For me, personally, when I really stop and think about it, I'm in awe. Because I know that I wouldn't have the same patience level for other people's children… especially if I didn't already have an autistic child myself. I also know how I feel when I meet other parents that not only parent differently but do things I simply can not agree with, do things that are detrimental to their child's development…. these care givers face that almost daily.
Care givers have to work with those parents, they have to deal with the non-verbal, aggressive, non-toilet trained children that are not their own and that have parents that either don't understand, don't know what to do, don't care or… hopefully, do all the right things but simply need help.
And yes, I know you're going to hate the "deal with" part of my last statement but remember, this is a care giver who loves those children. But it's still something they have to deal with. It's not their children, it's not a life that was thrust on them.
I often write about how much patience I have thanks to my son, how we all become such better people thanks to our children and all of the wonderful things that having an autistic child can teach you…
But these care givers have more patience than I do… and they already knew all of those wonderful things before I did… it's in them. It's always been in them. They always were the better person that I've been working at becoming.
What's in a voice?
I am very proud that woman spoke up and I am very happy she did too.
No, she is not autistic and not a parent with an autistic child, she'll never "truly know" what it's like to have Autism or a child with Autism… but that's what makes her perspective an important one. One that I value.
Perhaps she will never blog about having Autism nor will she blog about what it's like to raise an autistic child but when she does talk about Autism, in what ever form she does…. I'll be sure to listen.
Because she came to us… and because she loves it. And without her and people like her, we wouldn't have come as far as we have.
She sees children learn to speak, she sees children do amazing things! She works with them, she plays with them, she hurts when they get hurt and she celebrates their victories.
In conclusion
What I'm trying to say is, if you're a care giver but feel it's not your place to give any input or an opinion… I'll listen to you.
Even if we end up disagreeing on something, I'll listen to you.
Chances are though, I'll likely learn something and I'd hate to miss it.