My son used to need snuggle time with me every morning when he first woke up. For the first little while, it was a bit of an annoyance (I sometimes had other things I needed to do) but a very pleasant and welcomed one. I cherished that time we had each morning and even though he refuses to do that with me anymore, I still remember it fondly.
While he never was a hugger or anything, that snuggle time was pretty awesome… but, once he no longer desired that, it all came to a stop. He still loved me but there were no more "signs" of love, in the traditional sense.
Then, a few years later, he become more and more willing to give and receive hugs… until eventually he became to depend on them. Every single night, before bed, we do hugs and even kisses… as regularly and routinely as we had done when we had our morning snuggles.
This too will stop one day, as he gets older, but that's ok. I love it for right now and knowing what I know about Autism, it's not something that I would ever take for granted.
How does a hug work?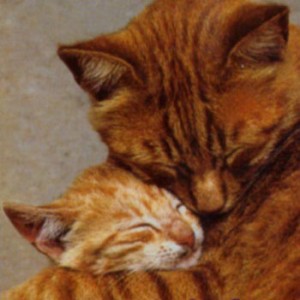 No one ever thinks to ask what it is about a hug that makes it so comforting… how does it work, what the rules when hugging? That's because it pretty much comes naturally. Someone hugs you, you hug back and all is good with the world.
It just isn't that simple for my son. I mean, for the most part, he gets it… he loves to hug me before bed and there is no way he could get that wrong.
Have you ever hugged someone because they got hurt or felt sad? Cameron does that too… all on his own. No one taught him that. However, this is where the complication comes in.
Egg timer?
Believe it or not, at this point, we have to start timing his hugs… so that he knows when to let go. That may sound a little odd but basically, it's become necessary.
When his little brother is hurt, Cameron will grab him, and hug him with every fiber of his being… and not let go. To Cameron, that's what you're supposed to do.
And I love that about him… I truly do. He really truly cares, he really truly is trying to make it all better for his little brother.
But if you've ever grabbed onto an upset 3 year old and tried to hold him there, you know that it doesn't work very well. After a few seconds, the little guy goes completely nuts and matters only escalate from there.
This makes Cameron want to hold on tighter.
When his little brother gets more upset, Cameron holds on more, thinking that it will help. He's truly a wonderful big brother, I love that about him. However, he's going to need a little guidance on this one.
Hug Instructions
As a parent of a child with Autism, I'm sure you can relate with this but…. there are just some things in life that you never imagined you'd have to give instructions on. Like giving a hug for example.
But that's what it boils down to. Hug instructions.
The trick is to make Cameron understand that he's not doing anything wrong. That we are so very happy that he loves his little brother and that he wants so bad to make everything all better.
While reassuring him of that, we simply need guide him in how to do it in a more appropriate fashion… for example, counting to 5 and then letting go. Recognizing when his little brother gets MORE upset and then letting go. Things like that.
And they'll take time and take work, but it's so worth it because I'd hate for Cameron to feel bad about what he's doing and shut it out of his life forever.
I lost those morning snuggles and while I understood why and I didn't really mind, I realized never to take such a wonderful thing for granted. And it's entirely selfish of me, in a way, but I don't want to lose Cameron's desire to hug us.
And as much as his little brother gets upset when Cameron holds on too long… I'm fairly sure that he wouldn't want his big brother to stop either.
Who knew that hugging could be so complicated?