There are a lot of different parenting styles out there to match a lot of different types of parents. One of the biggest and most obvious differences we see in each other is how much we try to "help" our children.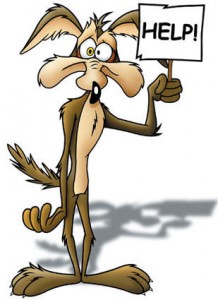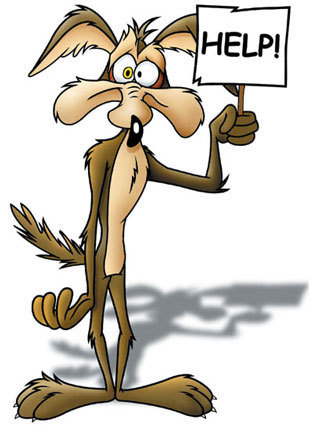 I put that in quotes because we do all try to help (there are some parents that don't but that's another matter). However, some of us don't do enough and some of us do too much… both of which probably isn't really helping at all.
If you never help your child, you're teaching them to be independent but you're also teaching them they that they can't depend on you at all. If you help them with everything, you're teaching them to be dependent for life and never be able to fend for themselves.
There needs to be a healthy balance and I think I've found it… in video games.
Mario Dad to the rescue
I've posted several times about how my son loves Mario and even how it's been quite beneficial in his development. It wasn't until recently that I realized another way in which these games help him… and it's then that it dawned on me how I can best help him.
In my house, my wife is almost as much of a Mario fan as Cameron is… I'm a fan too but I prefer the much more difficult games, I like the challenge.
As such, when my son gets to a level or a boss that has him stumped, he immediately asks for help. If my wife is unable to help, they call on me and I pick up the controller, beat it and go back to what I was doing.
As I said, it got me to thinking about helping our children in general.
Helping – In the game
The game is a challenge, it's difficult. Most of it he can manage on his own, he can figure it out. He learns problem solving skills as well as hand-eye coordination.
When it gets too hard, he tries several times but fails. I join him, watch him try and then try it myself.
If it's a level thing, I do the hard part and promptly give him the controller back to finish the rest of the level himself. If it's a boss, I just beat the boss and let him collect the reward and move on.
He watches me… 9 times out of 10, this helps him to return to that level or boss and beat it himself next time.
Helping – In real life
Life gets pretty hard sometimes… it's all relative. For a 5 year old, having to finish all your veggies before you get ice cream is about the equivalent to me having to finish the dishes before I get to watch a movie.
Anyway, sometimes a child (even our adult children) get to a spot in their lives where they've tried but are unable to move forward.
He tries several times and fails, I see what he's trying to accomplish and then I do it for him. Keep in mind, if it's an issue, just like a game level, I help him overcome the task and give him back the controller to finish the rest.
I give him the exact amount of help necessary to over come the obstacle, making sure he understands what happened so that, should he encounter it again, he can over come it himself, and then I go back to what I was doing before.
Helping – Just the right amount
Your children are going to learn all about failure. Failing is a part of life. You can't just let them fail at everything they do so that they become stronger but you also can't protect them from failure for ever either.
Also, if you want your children to help people later in life, you're going to have to show them how to help. And your children do learn it.
If you do it all for them, the only thing they've learned is to keep asking for help… in everything they do.
Not all of us are video game players, but we all have the capacity to help out… thinking about it in terms of those Mario games helped me to strategize and put into practice the way that I can help my children in all things.
Obviously, not all situations will be that simple but I think it makes for a good base for how I approach most situations where my boys need my help.
Do you try to balance how much you help? Do you know parents that over or under do it?