Ok so my son isn't a robot, but he does have some challenges that differ him from many other children, namely, Autism.
My two boys share the same bedroom which presents certain problems around bedtime. They tend to talk or play rather than go to sleep. This can be a bit of a problem when Cameron has school the next day. Like all children, he needs his sleep, but as a child with Autism, he needs it that much more or else his stimming and meltdown tendencies may become much more evident the next day.
In the past, I've separated them by putting one boy in my bed (mom's bed, as they call it). I alternate between the boys so that they feel it's fair but really, this is not the best solution. We can't keep doing this until they get separate rooms, can we? What if I want to go to bed early?
Finally, one night, I decided to take on the discipline route… putting X's on their behaviour chart, threatening to take something away. Finally, after being awake 2 hours later than their bed time (this was not a school night so I wasn't hugely worried)… I said "that's it… no video games and no television all day tomorrow!"
Sadly, this sounds like more of a punishment for my wife and I but ultimately it was a good thing. They needed a reminder that they have a lot of things they can do besides video games and television anyway, and it is also what would hurt the most.
So the entire next day, they moped around but found other things to do as they were supposed to. They even got a treat just before bed, since they handled their day so well, they got to watch Cat in the Hat on tv for 30 mins before bed.
The next day things were back to normal, and come bed time, I asked Cameron "Do you want to sleep in your bed tonight? Remember though, if you talk and play instead of going to sleep, you get no video games or tv tomorrow."
Cameron thought about it for a little while, like… really thought about it… and said "uhmm… maybe I can sleep in mom's bed tonight?"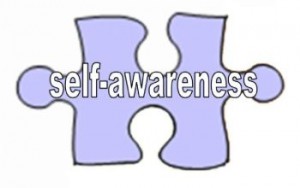 Wow. Did he seriously just figure that one out on his own? I mean, he must have realized that in his room, he would be far too tempted to talk and play. In all that serious thinking he did, he must have realized that if he was in his bed, there's no way he'd be able to resist the temptation to play.
Rather than risk it, he opted for the separation right from the start. Not just opted for it, but suggested it. I didn't even include that as an option in my question.. I implied that it was an option by asking, but didn't make it an option for a very specific reason.
The reason I titled this article "He has become self aware" is because this has been a big focus for me… to have him recognize upcoming hazards and avoid them by suggesting something better. Stop and think about your own child that has Autism and question how often this happens.. it's really not an easy thing to do when your mind is so focused on the "here and now".
As with many things in my blog, this is only a first step and certainly not going to dictate his actions/thoughts for his life but this is a great first step, I think. He's become aware of his limitations and suggested a course of action to get the results he desires.
Good job Cameron!