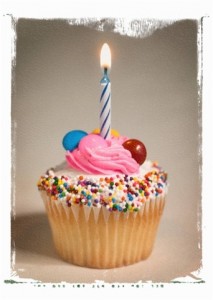 My birthday is coming up, June 5th, and I wanted to ask a special request of you.
No I don't want presents or money. I don't really even want anyone to know that it is my birthday to be honest. I'm quite content with just going about my business.
However, there are a few things that I'd like for you to do for me, if you'd be so inclined. I've listed them below and I ask that you do one or more or all of them.
Donate to the charity of your choice
It would mean even more to me if it's an Autism charity but it's not necessary. If you have a favourite charity that improves peoples lives, that really helps people and is working hard to make a real difference, please make a donation.
I'm not asking for any specific amount, nor for you to do it in my name. I'm not even giving you a charity or list of charities to choose from. But to just do it because I asked you too.
Volunteer your time
Much like charity, donating your time is a wonderful way to help out and make a difference. It need only be for a few hours, it can be in any place that works to benefit people.
Just set aside some time one day and dedicate a little time to volunteering at a place that will have you. It doesn't even have to be on June 5th. You can do it one long week-end where you get an extra day off anyhow.
Don't let the negativity out one time
This is something that I practice as much as I can and it really does make a difference in your own personal life.
What I do is, each day, I catch myself before I say, write, share or even think one negative thing. Whether it's me thinking that I can't do something or being upset with someone else for what they said or did… I stop myself, realize what it is that I'm doing and stop myself.
Instead, I think I can do it, I am not here to judge and I don't have to get into an argument just because someone on the internet was wrong (that one is hard!).
One time, when you feel down on yourself or get mad at someone in the next few days, or each day if you can…. think about me and think about how I asked that you not do it.
Conclusion
I don't need anything for myself. What I really want is for people to stop fighting, for people to work together and for people to pitch in a few of their off hours or a little money.
You don't have to tell me you did it and you don't have to do it in my name. Just do it and feel good about doing it.
That's what I like to see most.