At present, as a recent survey has shown, 1 in every 88 children in the United States is affected by Autism Spectrum Disorder (ASD). ASD covers a wide variety of disorders prevalent in children ranging from inability for social communication and interaction, a lack of interest in their environment to an inability to recognize patterns or use new words. With normal medical science unable to provide any compelling results in the treatment of autism, most parents are turning to alternative treatments, including restrictive diet.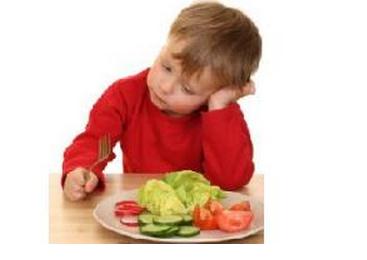 During studies concluded by several institutes it was found that most children affected by autism have some form of gastrointestinal disability. These studies have suggested autism as being a result of a metabolic malfunctioning or disorder. This malfunctioning usually manifests itself in the form of poor cellular lining of the intestines. In normal humans, any food intake is broken down to its lowest form and finally absorbed. In children diagnosed with ASD, it is hypothesized that partially broken down components, known as peptide proteins, are able to easily mix with the bloodstream. These peptides head to the brain, targeting certain receptors which results in behavioral and sensory changes.   These findings have not been primarily concluded by medical sciences, mainly because of the wide variety of disabilities and symptoms exhibited by the autistic child.
However, several parents have reported an increase in the response time of their children by eliminating various foods from their diet. This primarily includes foods with high gluten or casein content. Gluten is a form of protein found primarily in rye, barley or wheat. Several baked products contain gluten. As for casein, it is primarily found in milk, dairy products and soy products. Most autistic children have a strong dislike for particular smells and foods and some therapists suggest not allowing the child to eat until so hungry that he or she will consume the food they dislike. Forcibly making them intake those foods might also produce very undesirable effects.
A Gluten Free Casein Free (GFCF) diet might be hard to implement immediately. It is usually advised to stop casein products first. During the first month, all casein can be eliminated out of the body. Finally stop gluten products. A 6 month trial is recommended for most diet plans. Many parents forego with corn products too, primarily because they contain proteins similar to gluten and casein. Reduction of intake for foods with high toxic levels and a low salicylate diet (apples contain salicylic acid), have also been reported to help.
Autism is a complex condition and some scientists have even shown a genetic component. Various studies and genetic DNA tests have indicated that around one fifth of cases can be linked to a mutation on a gene. These kind of studies can help determine the hereditary nature of the illness and estimate the chances of siblings both being autistic. Geneticists are focusing on particular sequences of DNA known as single nucleotide polymorphisms which they believe are linked to autism when found to be present.
Many people diagnosed with autism are known to over eat as well. Often their brain does not realize that the body is full, due to a faulty hypothalamus. However, a more psychological cause like coping with stress or cravings for a specific food can be equally responsible. This should be looked into. But for any developing child, a balanced food plan is necessary. Foods like rice, eggs, fruits, vegetables, nuts or oil are allowed in a GFCF diet. Finally, a prior consultation with any registered dietician is highly recommended before any diet plan is implemented.